Print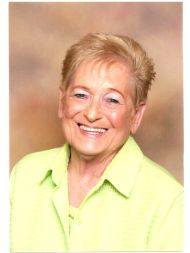 Carol – Lake George, Michigan
Carol, a 74-year-old woman living in rural Michigan, could easily give up hope. Instead, she searches for ways to be involved in her community and seeks out services to help her reach economic security.
After graduating high school, Carol got married and stayed home to raise her three children before entering the real estate business, where she stayed for almost 50 years. While working, Carol unexpectedly became pregnant with her fourth child but decided to continue working. As a self-employed real estate agent, Carol had no 401(k), but she did save for her retirement. Sadly, at the young age of 42, Carol's husband passed away after suffering from pancreatic cancer. This took both an emotional and financial toll on Carol. She became hard-pressed to pay her mortgage and other basic needs living on her income alone.
Today, Carol finds that one of the disadvantages to living in a rural part of the state is the lack of accessible senior services and programs. Additionally, Carol must drive quite a distance for necessities, such as groceries. In 2008, Carol was diagnosed with lung cancer and must now drive almost an hour (each way) twice a month to see her oncologist.
The current economic downturn brought more unfortunate circumstances for Carol. Working as a real estate agent, she found it difficult to sell homes. "The housing market crash really hurt my income. I was unable to even pay for my real estate license and membership fees, which are now in escrow," she said. To this day, Carol still does not have the funds to pay the annual fees. The loss of her job made it even more difficult to make payments on her own home, and Carol is now on the verge of losing the home she has lived in for 12 years.
As her expenses increased and her income and savings dwindled, Carol reached out to the Michigan's Legal Hotline for Michigan Seniors, which assists elders in applying for benefit programs that help them pay their bills. Elder Law of Michigan (Elder Law), the lead state organization of the Elder Economic Security Initiative, manages the hotline. Elder Law is a non-profit organization that promotes and protects the rights, health and economic well-being of people as they age. The volunteer Carol spoke to made her feel comfortable and gave her pertinent information regarding help with the cost of her medication and credit card debt.
Now, living on Social Security and an almost nonexistent savings, Carol does not have enough to meet her basic expenses. "Health care is just too high," she said. "I am trying to keep up with home, gas and car costs, too." In Clare County, Michigan where Carol resides, a homeowner with a mortgage in good health needs $16,734 to make ends meet, according to the Elder Economic Security Standard™ Index (Elder Index). The average Social Security payment for an older woman in Clare County is $12,921, just 77% of what is needed to be economically secure.
Although Carol is well past retirement age and ill, she is willing to reenter the workforce for more income to pay her bills. She is currently seeking part-time clerical work. The job market in Michigan, particularly in Clare County, however, is dismal at best. "Michigan's economy is horrid, it's so hard to find work," she said.
As Carol continues to seek opportunities to help her age in place, there is one opportunity that she looks forward to and keeps her motivated. "Just three more years until my granddaughter graduates from high school," she said. "I want to be there, just need to make it three more years."
Stories like that of Carol illustrate the need for programs and services like the Legal Hotline for Michigan Seniors to assist elders in claiming benefits they are eligible for, particularly seniors who have lost substantial income in the economic downturn and unaware of the state and federal benefits available to them. Also illustrated is the need for well-informed decision making by policy makers, service providers and advocates working on behalf of low-income seniors. The Michigan Elder Economic Security Initiative offers a conceptual framework and concrete tools, such as the Elder Index, to evaluate how well programs and policies are helping elders who struggle to make ends meet. Finally, policy makers, advocates and service providers have the tool they need to appropriately develop and assess programs and policies with respect to economic security for elders across the state.
---