Print
Thank you to everyone who attended or supported Elder Law of Michigan's 2013 Joe D. Sutton Call to Justice Awards events!
The events were a tremendous success and the funds raised will ensure that Elder Law of Michigan's vital work continues for vulnerable adults.
The first of two ceremonies was held at Glen Oaks Country Club in Farmington Hills where Dr. Peter Lichtenberg, Attorney Sanford Mall, Judge Milton Mack Jr., Director Kari Sederberg of the Office of Services to the Aging and Barb McCallahan of US Senator Debbie Stabenow's office accepted awards. Honorees shared why they were called to their work and what motivates them to continue to make our community better for all of us, but particularly for vulnerable adults. To illustrate the importance of judicial reform Judge Mack quoted Hubert H. Humphrey's statement, "It was once said that the moral test of government is how that government treats those who are in the dawn of life, the children; those who are in the twilight of life, the elderly; and those who are in the shadows of life, the sick, the needy and the handicapped."
To see a full photo album of the events, visit and "like" our Facebook page!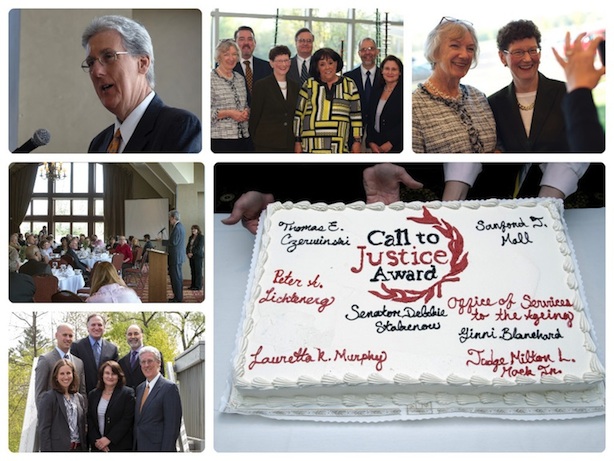 Housing, health-care costs are retirement killers; Plan now to manage these expenses later
Retirement planning, in many ways, is all about the rows and columns. How much money is coming in, how much is going out, and for how long. But far too often, some retirees and many pre-retirees don't have a handle on what their expenses will be after age 65.
A new report from the Social Security Administration should, however, go a long way toward helping those who haven't built a spreadsheet get a sense of where their money will go in retirement, and how much they might need set aside for various types of expenses.
It's National Volunteer Week!

In the spirit of the 40th Annual National Volunteer Week Elder Law of Michigan wants to honor current and past volunteers. We want to honor Elder Law of Michigan volunteers who tirelessly share their time and talent with those in need. Our volunteers work hard to change the lives of vulnerable adults by helping to protect their rights, health and economic well-being. Thank you to our current and past volunteers who have helped increase the capacity for Elder Law of Michigan to provide services to more vulnerable adults in need. If you are interested in becoming a part of the Elder Law team contact volunteer@elderlawofmi.org or call 1-866-400-9164.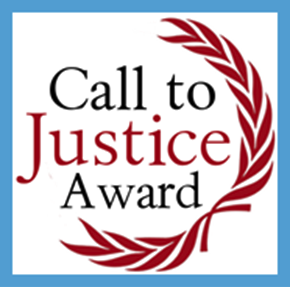 Register for Call to Justice events on May 7 in Farmington Hills, MI and May 9 in Wyoming, MI
Please join us for two very special events to honor individuals and organizations round the state who have made inspiring, significant contributions to the needs vulnerable adults. Elder Law of Michigan will recognize their work towards safety, fairness and justice for vulnerable people on May 7 in Farmington Hills and May 9 in Wyoming.
For registration information for the May 7th event in Farmington Hills, MI

Click here!

For registration information for the May 9th event in Wyoming, MI

Click here!
U.S. News: 7 Obstacles to Saving for Retirement by Emily Brandon
"Only about half of Americans are putting aside money for the future. A recent HSBC survey found that just under half (49 percent) of Americans are regular savers. And a new Consumer Federation of America (CFA) and Employee Benefit and Research Institute (EBRI) survey concluded that only 54 percent of Americans have a savings plan with specific goals, and just 42 percent are saving enough for a retirement with a desirable standard of living. Here's why it's so difficult for half of the population to save for retirement, and how to conquer these problems:
1. Rising Costs
2. No Retirement Plan at Work
3. Lingering Impact of the Recession
4. A Traumatic Life Event
5. Debt
6. Education Costs
7. Retirement is Far Away"
To read the entire article, click here.
Our Revised Mission Statement
Elder Law of Michigan is starting 2013 by refreshing our mission statement! In January we updated our strategic plan and will focus our efforts on:
Promoting, protecting and advocating for the rights, health, nutrition, housing and economic well-being of vulnerable adults by providing information, legal advice, training and professional services.
In addition, our Board of Directors has confirmed our honorees for the 2013 Call to Justice Awards. The award winners share our mission through their work and volunteer efforts through out the state. Honorees will be announced in March. For the first time, we will hold two award events, one in Metro Detroit and one in the Grand Rapids Area!
SAVE THE DATE!
May 7, 2013, at noon at Glen Oaks Country Club in Farmington Hills, MI
and
May 9, 2013 at 8 am at the Corporate Offices of Gordon Food Services, Wyoming, MI
Forbes: 7 Steps For Baby Boomers To Take Now
"My last two posts discussed the financial challenges and opportunities facing the Millennial Generation and Generation X from our recent generational research report. While Baby Boomers are generally in better financial shape than their younger counterparts, many of their needs are more urgent due to their relatively short time horizon until retirement. Here are some steps for Baby Boomers to take now:
1. Prioritize your own needs first.
2. Plan to retire early.
3. Accelerate your retirement savings.
4. Re-examine your investment portfolio.
5. Consider long-term care insurance.
6. Make sure you have adequate liability insurance.
7. Get estate planning documents in order."
For the entire article, click here.
Start off 2013 by making a tax-deductable gift!
If you were unable to make a contribution in 2012, start 2013 with a tax deductible gift to our work helping vulnerable adults have healthy food on the table, a safe place to live, and their most basic needs and rights protected. We put contributions to work right away serving people in need!
$50 provides: Self Help Materials for 10 people
$100 provides: Information, advocacy and advice for 2 people
$150 provides: Assistance applying for food, medical, and other life saving benefits
$300 provides: Help to save a home or to secure a safe place to live
$500 provides: The recruitment and training of 3 volunteers
$1,000 provides: Healthy eating and coaching for 10 people
"I have never in my entire life experienced an organization that is as thorough and effective as [Elder Law of Michigan]. If only the entire world ran as your organization runs - WOW!!"
- Pat W., Kent County
USA Today: Sites get people talking about end-of-life care
"Where to Start the Conversation - The Prepare website recommends these 5 steps:
1. Choose a decision-maker. Many people quickly name a spouse, child or best friend. But 10% to 15% have no one they feel comfortable naming. The site suggests they give the matter some thought and reassures them that they are not alone in this problem.
2. Decide what matters most. Living as long as possible? Is comfort more important? Would you want to live if you couldn't talk? Videos suggest how to discuss these issues.
3. Talk about whether decision-maker has flexibility. Do you want him to always do exactly what you said or to have leeway in some situations?
4. Tell others of your wishes. The list may include a decision-maker, doctors, family and friends.
5. Ask the right questions. When medical choices arise, ask doctors about risks, benefits and other options. Some people also want to ask how sick they are or how long they have to live."
To read the rest of the article, click here!

2012 Call to Justice Awards Ceremony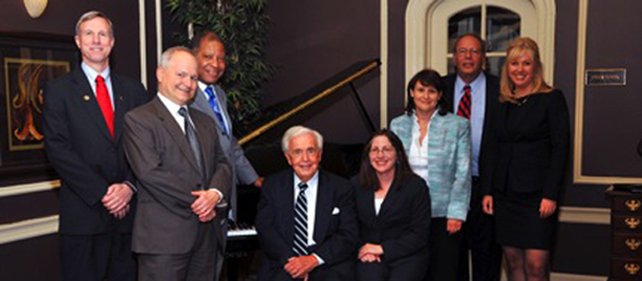 To view more photos from the event, please click here.
On May 3, 2012, Elder Law of Michigan honored Attorney General Bill Schuette, Attorney Tom Trainer, Judge Edward Sosnick, State Senator Tonya Schuitmaker and President & CEO of the Detroit Area Agency on Aging Paul Bridgewater with awards for their contributions in the fields of law and aging.
Attorney General Emertius Frank Kelley hosted the event and Michigan Supreme Court Justice Stephen Markman presented the awards.
| | | | | |
| --- | --- | --- | --- | --- |
| | | | | |
To view the honorees biographies, please click here.
Part of the Call to Justice Awards is the opportunity to remember the life, work and contributions of Joe D. Sutton. Joe was an important role model and mentor to people in the legal profession. Enjoy this power point presentation to keep his legacy and inspiration alive in our hearts and to guide our decisions about our time, talent and treasure.
A special thanks to all of our sponsors for their support of this wonderful event!


Elder Law of Michigan Completes Strategic Planning
"Leadership is getting the right people to do the right thing for the right reason in the right way at the right time at the right use of resources." - Clark Crouch, Management Consultant

This March, Elder Law of Michigan Board of Directors along with staff completed its strategic planning process to set the strategic direction for the next 24 months. "We had wonderful participation and are poised to take our work in new and exciting directions while staying true to our mission and values," said Kate White, Executive Director. As part of the process, Elder Law of Michigan has embraced a broader mission to meet the needs of its customers and stakeholders.
New Mission Statement: Elder Law of Michigan promotes, protects, and advocates for the rights, health, nutrition, housing, and economic well-being of adults and people with disabilities by providing information, legal advice, training, and professional services.
http://c.brightcove.com/services/viewer/federated_f9?isVid=1&isUI=1" />http://admin.brightcove.com" />
---